'Art Therapy articulates in visual images what is unable to be expressed in words'
---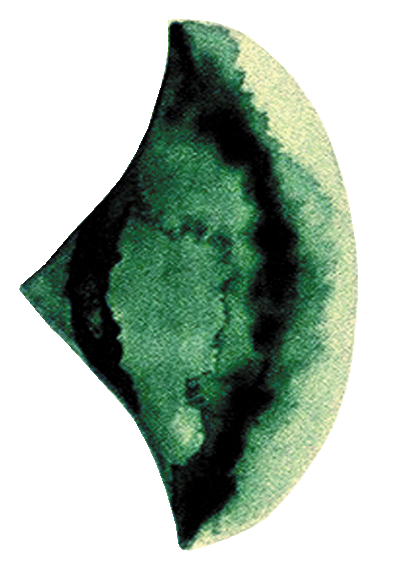 The Koornong Art Therapy Studio offers Art therapy using mindfulness and body awareness to reduce stress and recovery from trauma. With the application of Art therapy,SE (Somatic Experiencing) and Australian Bush Flower Remedies, recovery is possible.
Art Therapy uses the medium of visual art as a tool to explore, express and gain insight into ones the psyche.  Through the use of painting, drawing, collage, clay, and other art materials awareness of feelings, thoughts, behaviours, conflicts, life circumstances and soul desire can be gained and understood.
Art therapy is based on the belief that the process of creativity, as expressed in visual art, is similar to the healing process necessary to effect change in self-awareness, interpersonal relationships, coping and problem solving skills. Used in conjunction with traditional counseling and psychological techniques, art is a supportive medium in the healing process.
No artist experience or prior knowledge is required.  Art therapy relies on the inherent healing qualities of the materials and the emphasis is on the magic of the creative process of making your artwork, not on the end product.
Tania offers work at the Clayfield and Sandtray also as part of her art therapy practice.
Art Therapy can benefit different population groups in a variety of ways and can provided affirming and beneficial coping strategies for life's challenges. It can be used to assist those:
recovering from trauma, depression, diagnosed mental illnesses, addictions and life struggles  

seeking an opportunity for self expression

to develop self confidence and identify

with the grief and loss of loved ones

searching for finding meaning and direction in life

struggling within their relationships and desire greater intimacy and connection  

struggling with life transitions and change 

needing relaxation, reduce stress and to be restorative                                                                        

                                                                                                                                  

                                                                                                                                     

                                                                                                                                                                                              

                                                                                     
Art therapy is a unique tool for children and adolescents where the world of imagery plays an important role. It can assist with attachment and emotional development issues, self worth and self-image and provide an avenue for communication.
Some of the beneficiaries of Art psychotherapy are children, adolescents, adults seeking support in times of crisis, war veterans, refugees, victims of violence, the elderly, those suffering trauma and physical and mental illnesses.
Mindfulness is the practice of intentionally focusing your awareness on your experience in the present moment to witness, without judgement, your thought processes, body impulses and sensations and emotional wellbeing. Psychotherapy uses mindfulness to help you to stay in the moment to study your present experience with the assumption that all elements of experience are essential and can lead us to core beliefs and a core understanding of ourselves. As a Tai Chi student for many years and now an instructor, I understand the journey of embodying the experience of mindfulness.
Somatic Experiencing is a pioneering body awareness approach to healing trauma and develop a healthy approach to self regulate our bodily experience without overriding our natural impulses to preserve and engage in protective behavior. It focuses on experiencing the 'felt sense' in the present moment to relieve the physical, emotional and physiological effects of not only post traumatic stress disorder and other stress and trauma-related health problems. While gently pacing the process so that each individual can safely assimilate the changes within their nervous system, SE® helps return a sense of aliveness, relaxation and wholeness to the individual.
www.seaustralia.com.au
Consultation and team building Community engagement has been a common component of a majority of my work and projects. With a background in Fine Art training, Public art and Art therapy I have developed strategies to engage community groups in accordance with the identified brief. My approach facilitates a meaningful and fulfilling engagement that generates ideas and offers a forum for a multitude of perspectives to be shared. Themes are distilled and ideas for designs are generated to create an artwork or concept for the community or group of stakeholders. I have incorporated this approach and process on a number of projects where themes and images were distilled to inform the final design.
Australian Bush Flower Remedy Essences act as a support to assist you through life issues and challenges.  Flowers essences aim to work on your emotional wellbeing to subtly process and potential heal your physical wellbeing. Remedies can be made for you in between therapy sessions to aid in your recovery and self awareness. 
www.ausflowers.com.au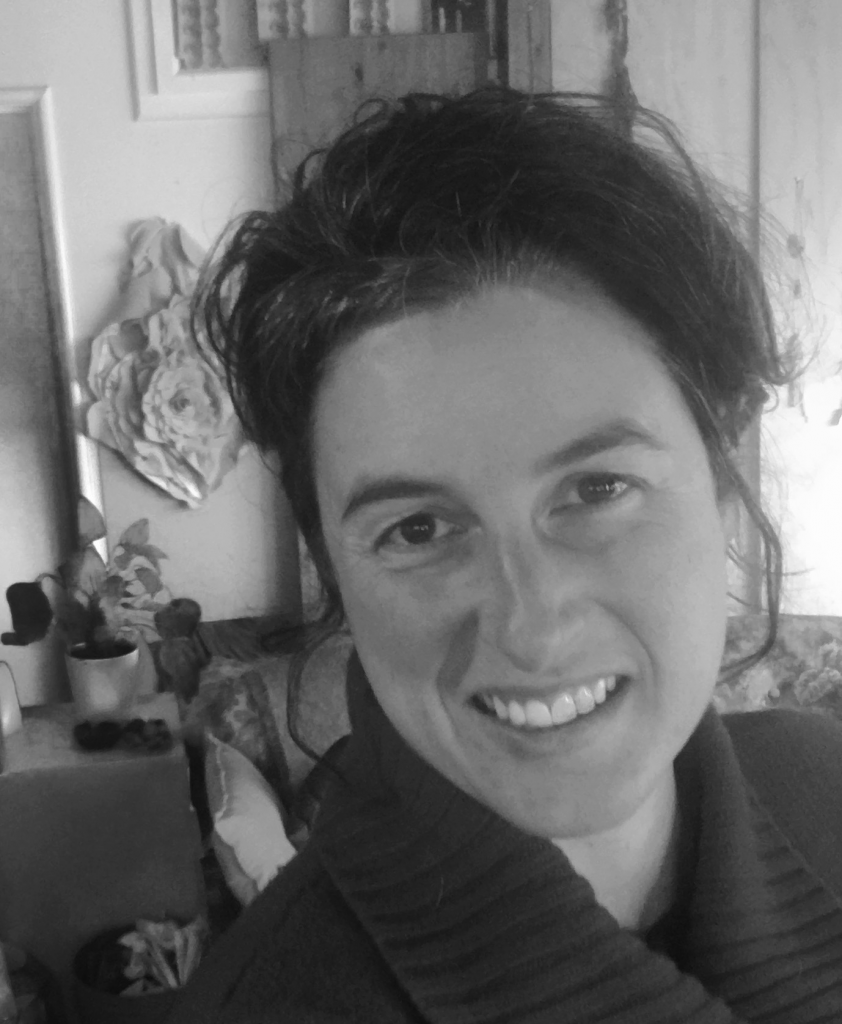 Tania Virgona ATh.R, M.A.C.A 
Art Psychotherapist, Somatic Experiencing Practitioner and Artist 
0421 808 401


My professional art practice over the past 20 years has facilitated my own personal growth and supported me through challenging periods. Art projects with community groups and students opened my eyes to the extraordinary benefits of art. This inspired me to gain a deeper understanding of its therapeutic benefits. Since then I have become a qualified art therapist and have worked with trauma victims. I now offer private one to one sessions for specialised attention and treatment.

I am guided by the individual's call to wholeness and the creative process.  This involves working symbolically with the unique visual language that resides within each of us, the impact of past experiences on present reality and attending to the body's psychosomatic responses to complete the healing process and expand self-awareness. I use a combination of all these modules or approaches to assist an individuals recovery.
Available for:
Individual Art Therapy and Somatic Experiencing consultations
Wednesdays, Thursdays and Fridays 
Clinical Art Therapy Supervision
Group Therapy 
Somatic Experiencing Touch
(Table work)
Mindfulness and Tai Chi groups
Professional Member 
ANZACATA, Aust, New Zealand and Asian Creative Arts Therapy Ass. www.anzacata.org
M.A.C.A, Australian Counselling Association, www.theaca.net.au
SE Australia, Somatic Experiencing Australia, www.seaustralia.com.au
SETI, Somatic Experiencing Institute, www.traumahealing.org
---
Current and previous Art Psychotherapy practice:
Click here for specialist training and qualifications 
St John of God, Pinelodge Psychiatric Hospital
Clinical Group Art Psychotherapist with Mental Health 
Out Patient Art Therapy group  
Inpatient Art Therapy group 
Beleura Private Hospital
Clinical Group Art Psychotherapist & Mindfulness Facilitator
Out Patient Art Therapy group  
Inpatient Art Therapy group 
Group members present with diagnoses of borderline personality disorder, bi-polar, schizophrenia depression and anxiety and trauma.
Closed group that offers an open studio approach: Artistic development with ability to reflect on process and content for ego strengthening

Concept develop of personal themes and interest

Interactive group dynamics group: Applying group theory

Art psychotherapy can occur when safety has been established self-reflection, resourcing, and emotional processing
Mindfulness group for out patients in the Flinders alcohol rehabilitation clinic
Develop the capacity to witness states of mind, body awareness and emotions

Practice self regulation and body awareness

Siting with discomfort

Breathing techniques and movement

Group discussion and contemplation on Mindfulness themes
Children's Coordinator Program and Art Psychotherapist
Emerge Support for Women and Children
Coordinator of children's art therapy program
Development of children's program in line with the strategic plan

Networking within the sector advocating for children effect by Domestic Violence with the community.

Team Leader and Supervisor to Art therapy staff and placement students from LaTrobe and Phoenix

Created and facilitated: 12 week Closed group; An ongoing Open studio group; Individual Art therapy sessions on and off site going to schools

Facilitated a specialized mother and infant group to strengthen attachment and reconnect mothers with their infants who had experienced the abuse and trauma of family violence.

Practiced as an Art psychotherapist for traumatized children who had experience family violence and displacement
Austin Repatriation Hospital for Veterans
This was a rewarding and fulfilling placement being able to achieve positive results of client's issues between the ages of 20 to 60 years using art as a tool for counseling
• Psychotherapeutic groups and individual therapy sessions exploring life journey, war trauma and
strengths
• Case analysis and management and medical report writing
• Worked as part of a multidiscipline team, working with trauma and related personal issues as a result of PTSD, such as suicide ideation, depression and drug addition.
Statewide Forensic Service
Art therapy with males between the age of 18 to 40 years with an Intellectual Disability in a residential treatment facility using CBT and art therapy
• Provided individual art psychotherapy involving psycho education, trauma related issues and    sense of self and identity.
•  Facilitated a closed art therapy groups and worked as part of a team of health professionals providing detailed reports, case management